Zeus 4th Gen Xeon Scalable Series | 2U
High-Density GPU Platform
The Zeus 4th Gen Xeon Scalable Series is a 19" rack-mountable server optimized for use in the industrial-, medical- and telecom markets. Based on the Intel Eagle stream platform in combination with the Intel 10 Emmitsburg chipset, it is designed with a strong focus on high reliability, low maintenance, and life-cycle management.
Moreover, it is available with a long lifecycle to support embedded applications. Customization options are available to include BIOS, server management software (BMC), and mechanics.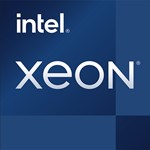 Click here for further information on how we excel in healthcare industry via the Zeus Xeon Fourth Gen Scalable Series together with Intel, or download the solution brief below.