Embedded Software Engineer
---
When I was looking for a place to graduate, Prodrive Technologies caught my attention. I visited Prodrive Technologies  and had a nice conversation with the product architects about the assignment they had in mind.
For AVIDIS, there was the need to automate the testing of all image processing functions (e.g. scaling, filtering etc.) that are used within the AVIDIS products. All image processing implementations (in firmware) are verified bitwise with the developed reference model. This simulation is included in the Continuous Integration (CI) environment to verify the quality of the firmware and software implementation. What I liked most about this assignment is that it does not only cover programming, but also diving deep in the hardware implementation and video processing algorithms. After my graduation, I continued to work on this simulation model for a while.
Next thing was developing an additional layer of security to the products we deliver to our AVIDIS customers. This means communication needs to be encrypted using the latest techniques and a form of authentication needs to be added. I did research on the best practices and then I designed the new secure communication protocol.
Currently I am finishing up my security part and, in the meantime, I am building new test setups for AVIDIS and for another project. Creating a test plan, gathering all needed hardware and creating test software are now my daily tasks.
Having responsibilities instead of tasks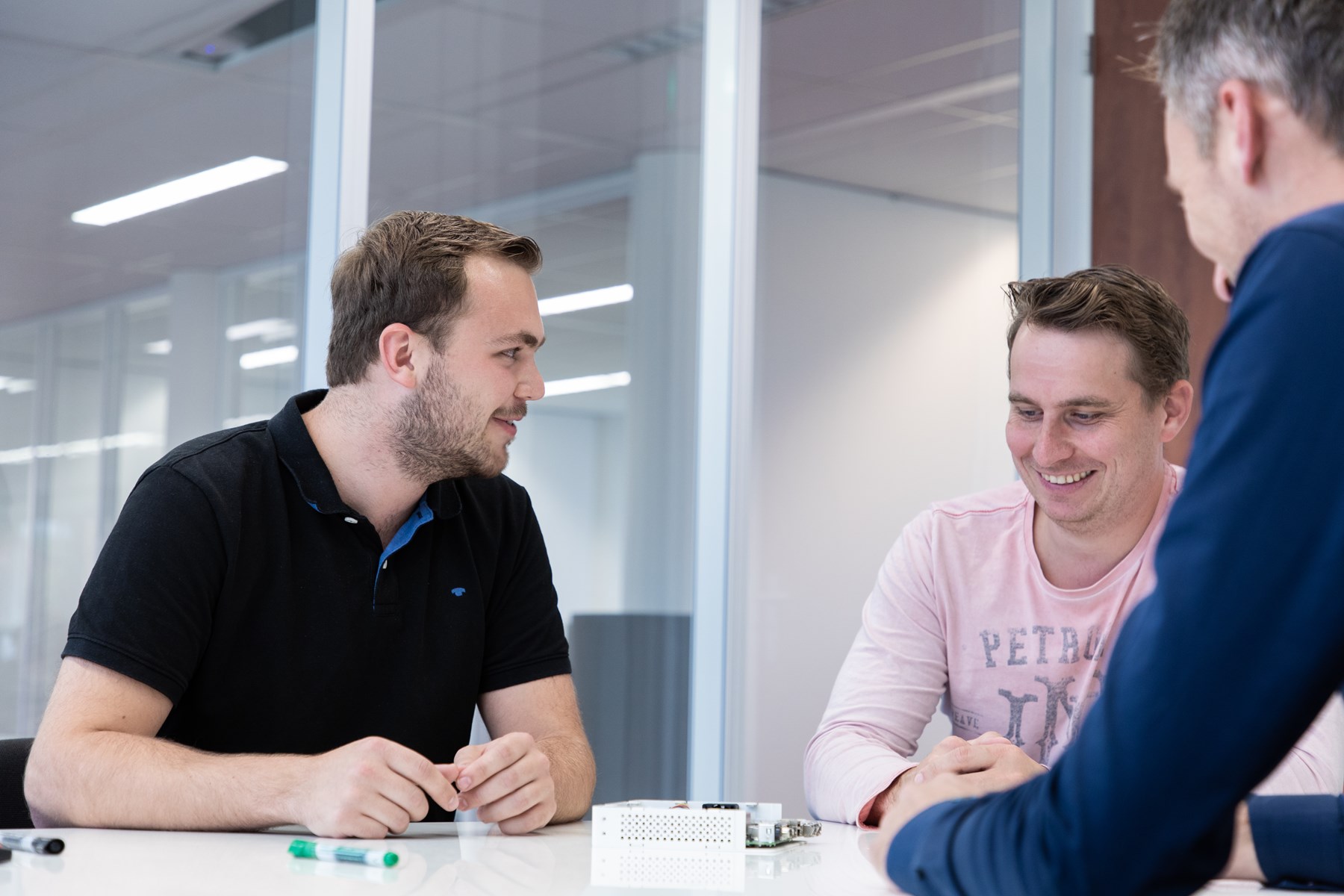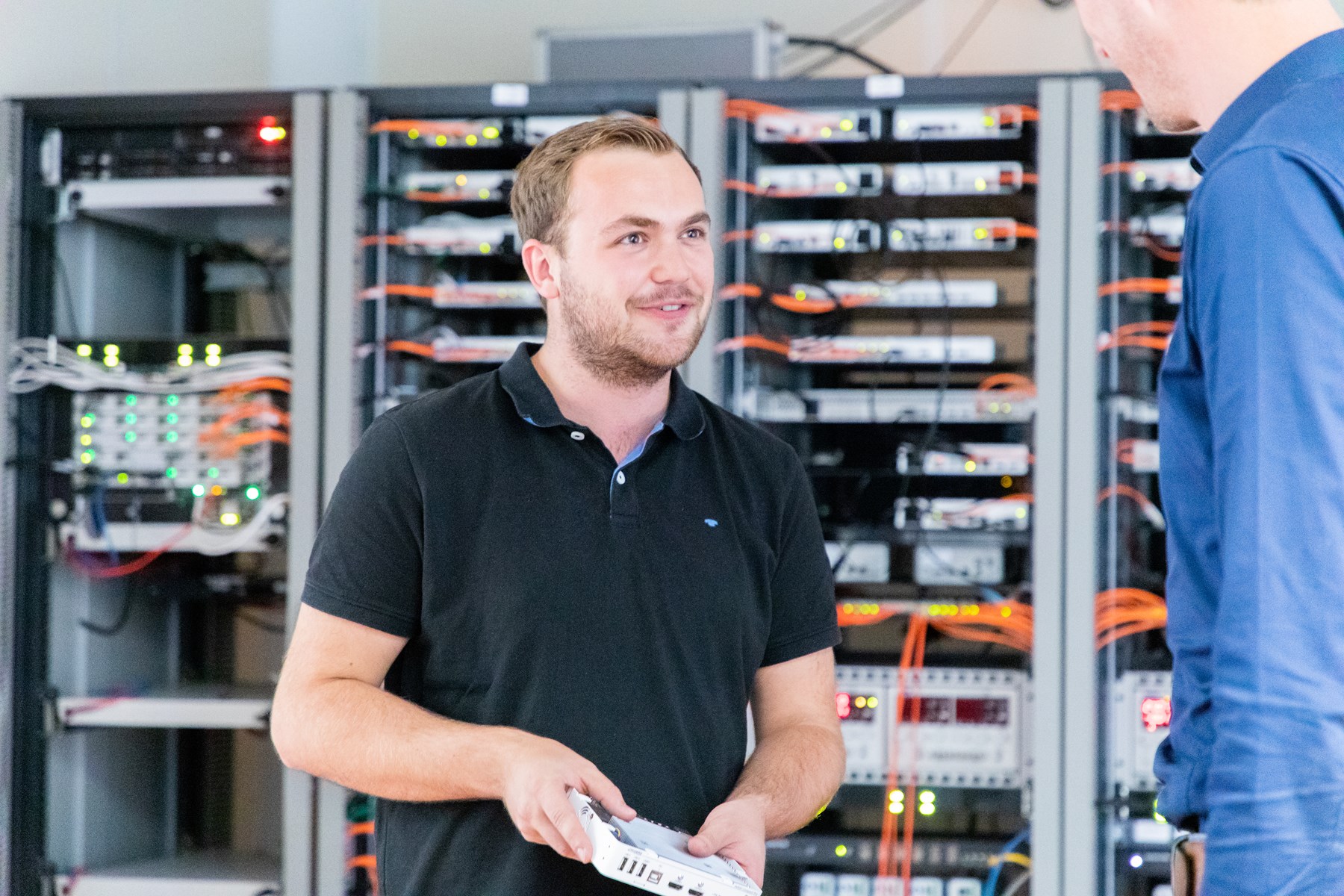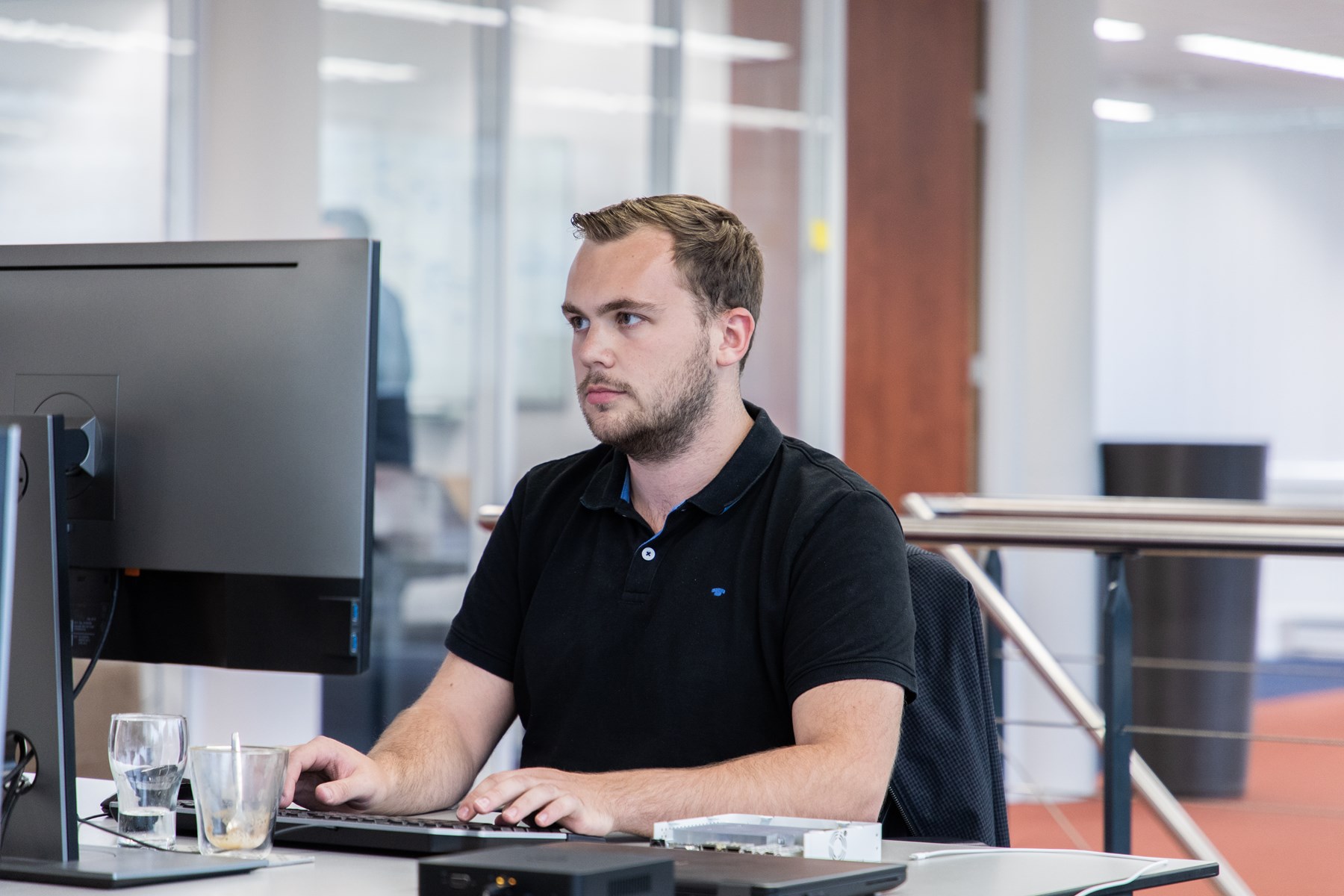 Embedded Software Engineer profile
BSc, BEng or MSc in Computer Science, Embedded Systems or related study

C / C++ knowledge for embedded microcontrollers/Linux

Python knowledge for testing and scripting

Affinity with (C)Make/Bazel/Yocto is preferred

Linux, shell knowledge for embedded Linux

Affinity with continuous integration, or any CI specific program knowledge
Pros and cons
Free lunch and dinner

Work with awesome hardware

Having responsibilities instead of tasks

Nice and smart colleagues
Make my own lunch in the weekends
The Prodrive Technologies Mindset
Responsibility
You don't just go to work, you feel responsible for your project
Flexible
You decide when, where and how much you want to work
Manufacturing
You like to think about manufacturability when designing
Initiative
You don't sit and wait, you have a hands-on mentality
Have you got what it takes to become a Prodriver?
What we offer
Perfect environment for people willing to take full responsibility in a project
Unlimited growth opportunities and freedom in taking different roles in different projects
Young and dynamic culture
Unlimited personal budget for training courses, classes or studies
We are open 24/7 and provide lunch, dinner and a company gym
We keep management positions to a minimum, so there is virtually no hierarchy
Create your future with your own personal development plan
Tools and equipment such as an iPhone, and laptop
On campus sports facilities
Salary that grows with your performance
Opportunity to become a shareholder and entrepreneur in the company
Travel allowance based on the days you are actually at Prodrive
33 vacation days
Retirement plan
Distribution of profits
Application steps
We'll take a look at your application within 5 working days.
You will receive a link to Prodrive Technologies' online aptitude test to see if you're up for the challenge.
We will set you up for a personal interview to ask you difficult questions about yourself. Afterwards, others will ask you some more difficult questions about your expertise.
If we want to make you an offer and there's enough time left, we will discuss employment conditions directly after the interviews.
If you survived everything, only your signature stands between you and being a Prodriver.