Application Software Engineer
---
I started at Prodrive Technologies as a third-year Software Engineering student, still unsure of what exactly I wanted to do with my career. Prodrive gave me the opportunity to explore different fields, technologies, and projects, and helped me to learn more about myself.
My day at work always begins at 7 AM with a workout at the gym. It is amazing that Prodrive gives me the opportunity to do sports at the campus before work. Then, work starts with checking the pull requests I've submitted for code review or preparing for early meetings. I love reading nice jokes left by my colleagues in the comments of my pull requests. They get the day started properly. Afterward, I focus on the tasks that have to be completed for the day or week and sometimes distract myself with funny team chats with my colleagues.
I'm currently working on "renovating" the Prodrive Robot Solutions (PRS) application by re-designing its architecture and modernizing the application using new technologies. The PRS application is a solution designed to work as the middleman between technicians, in-house automation cells, and other systems for product assembly operations. It can interact with physical inputs and outputs, as well as any other system within the Prodrive infrastructure. I find this project the perfect opportunity to learn new software concepts, programming patterns, and modern technologies. It allows me to improve my coding skills and explore the ever-changing world of Software Engineering.
Working in the PRS team involves not only software engineering knowledge, but also knowing a thing or two about the hardware in an automation cell. I, as a person who usually hates hardware and has no experience with embedded programming, jumped way out of my comfort zone when joining this project. That was one of the best decisions I have ever made. I'm not going to lie, I am still afraid of the big robots in the cells, especially when they are moving. Since I joined the PRS team, I have added a great amount of knowledge, both software and hardware related. Being surrounded by so many smart people is amazing because you learn so much. And that is the best thing about Prodrive. It provides you with many opportunities to grow, improve and express yourself.
Personal improvement is the one thing a person should never stop investing time or resources in.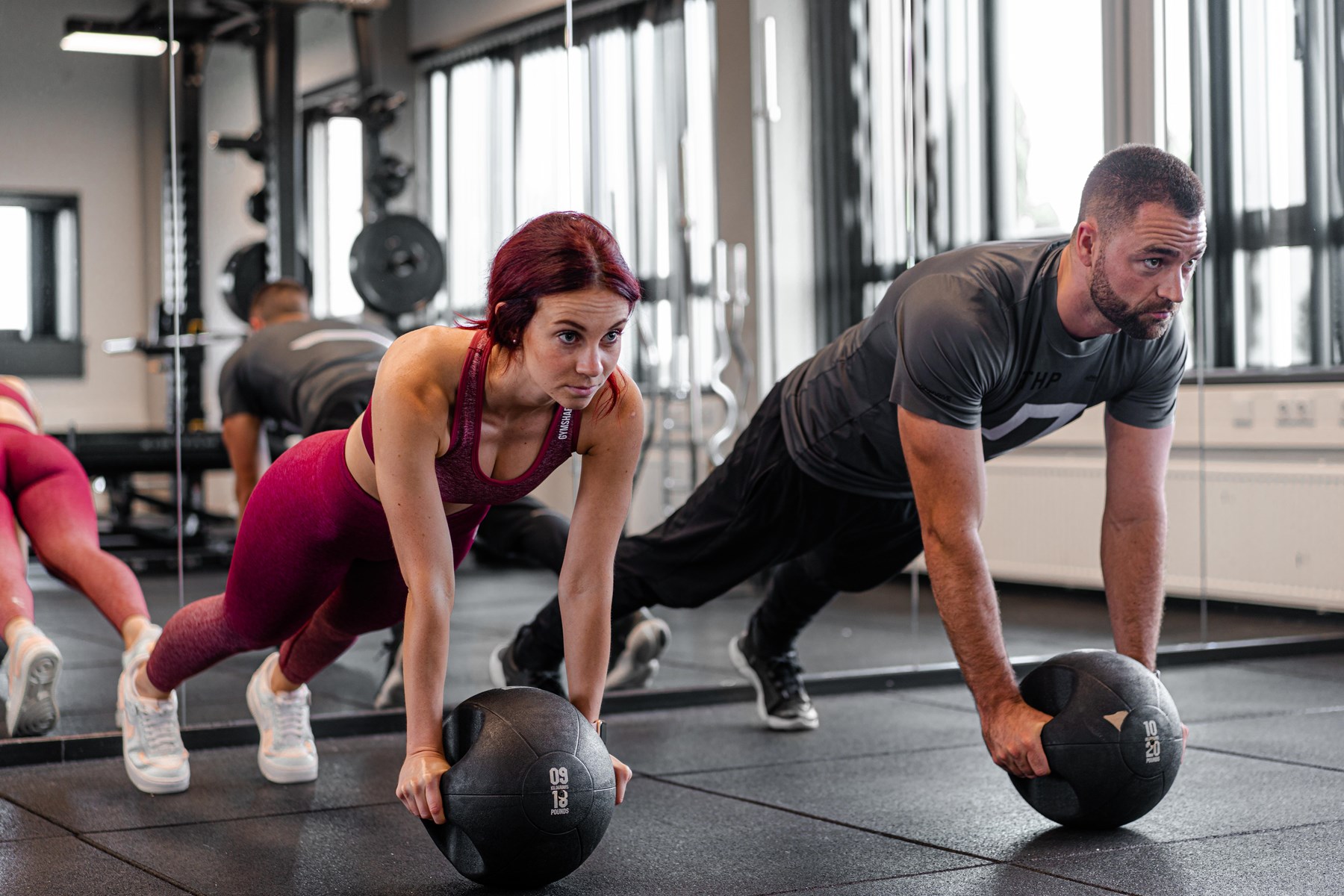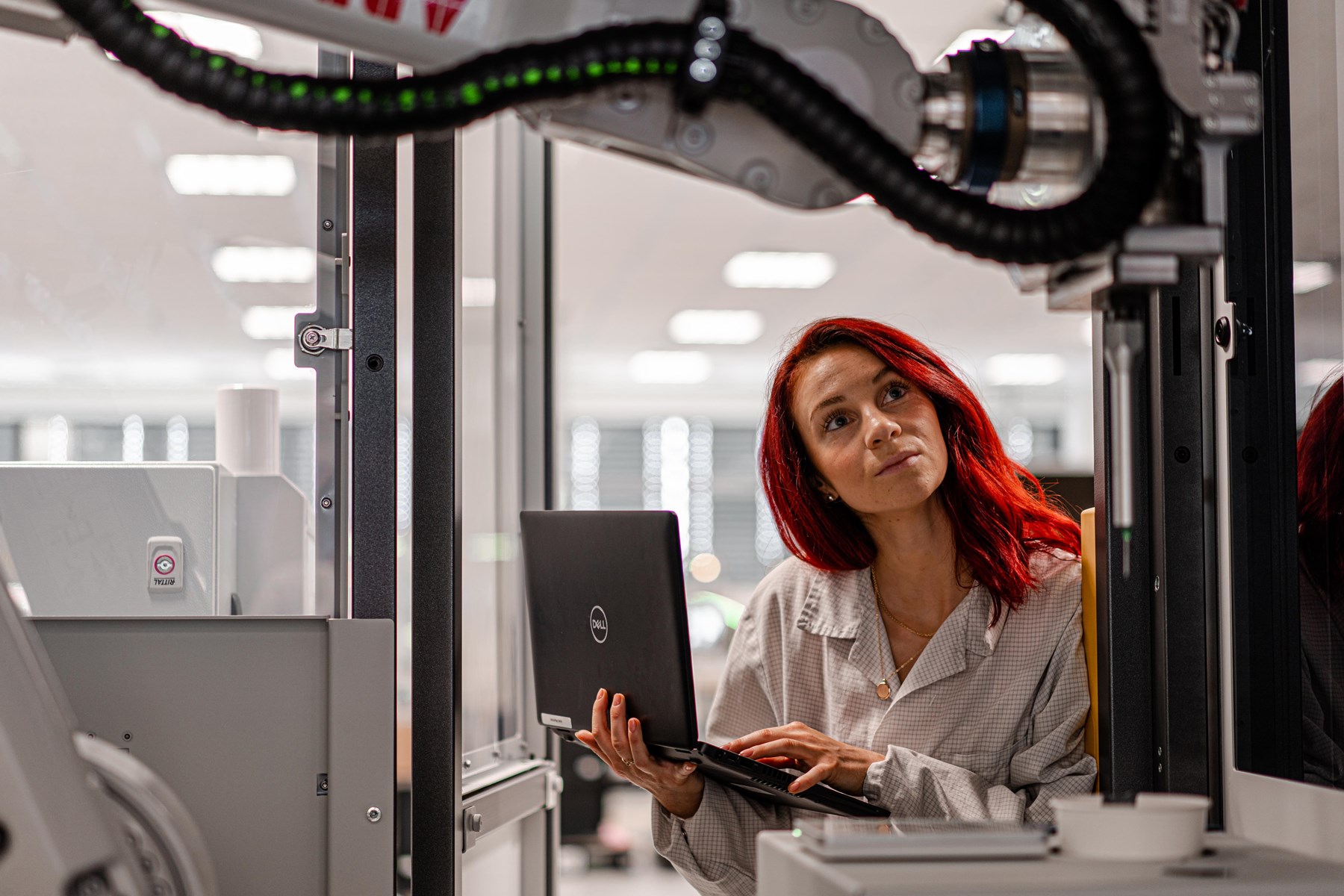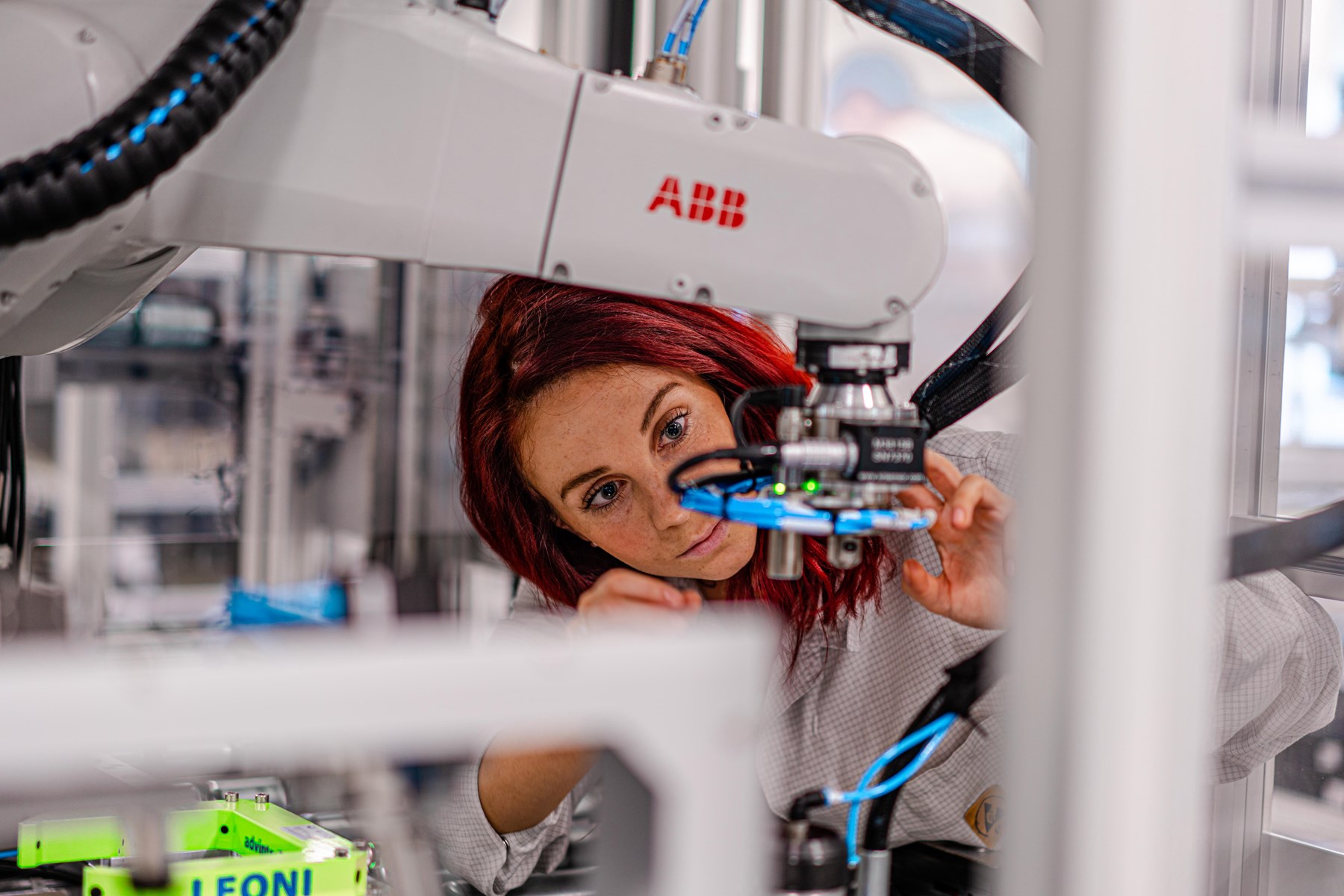 Application Software Engineer profile
BSc, BEng or MSc in Computer Science or related study

ASP.NET, .NET, C#, F#, SQL, TypeScript, HTML, LESS/CSS and WPF
Pros and cons
Many project/work opportunities

Great benefits for employees

Super fun and smart colleagues

Flexible work hours
The Prodrive Technologies Mindset
Responsibility
You don't just go to work, you feel responsible for your project
Flexible
You decide when, where and how much you want to work
Manufacturing
You like to think about manufacturability when designing
Initiative
You don't sit and wait, you have a hands-on mentality
Have you got what it takes to become a Prodriver?
What we offer
Perfect environment for people willing to take full responsibility in a project
Unlimited growth opportunities and freedom in taking different roles in different projects
Young and dynamic culture
Unlimited personal budget for training courses, classes or studies
We are open 24/7 and provide lunch, dinner and a company gym
We keep management positions to a minimum, so there is virtually no hierarchy
Create your future with your own personal development plan
Tools and equipment such as an iPhone, and laptop
On campus sports facilities
Salary that grows with your performance
Opportunity to become a shareholder and entrepreneur in the company
Travel allowance based on the days you are actually at Prodrive
33 vacation days
Retirement plan
Distribution of profits
Application steps
We'll take a look at your application within 5 working days.
You will receive a link to Prodrive Technologies' online aptitude test to see if you're up for the challenge.
We will set you up for a personal interview to ask you difficult questions about yourself. Afterwards, others will ask you some more difficult questions about your expertise.
If we want to make you an offer and there's enough time left, we will discuss employment conditions directly after the interviews.
If you survived everything, only your signature stands between you and being a Prodriver.