Application Software Engineer
---
Before starting my journey at Prodrive, I already knew a lot about the company from my friends who worked there. They all spoke passionately about the challenges they solve in their daily work. During one of these conversations, I found myself thinking: "I also want to be challenged!".
That thought was my motivation to do my graduation thesis at Prodrive. The company provided me with the freedom to choose any project. When I applied, I was not sure what specific project I wanted to work on. So, HR connected me with colleagues from different projects, which simplified the decision for me.
I am now part of the PLM (Product Lifecycle Management) team with whom we are developing an internal product lifecycle management tool. Yes, we could have bought one, but why if we can do it better ourselves? Or at least we think we can. My goal is to improve searching functionality within the tool. To achieve this, I created my own search language, which is similar to SQL, but specific to the context of the PLM tool.
My day starts with a cup of coffee and a daily stand-up with the team. During the stand-up, we discuss what we are struggling with, how far we have come, or just tell others how our weekend went. After the stand-up, I usually get back to my tasks, which could be either learning, designing, programming, or writing documentation. I love the variety in my tasks.
Despite the times of the pandemic, I feel like I'm part of the team, although we have never met offline. Whenever I got stuck, I turned to my colleagues for help. They were always happy to explore the problem together, which I take as an opportunity to exchange knowledge and learn something new.
Solving challenges kills boredom. Prodrive always has new challenges, so you will never get bored here!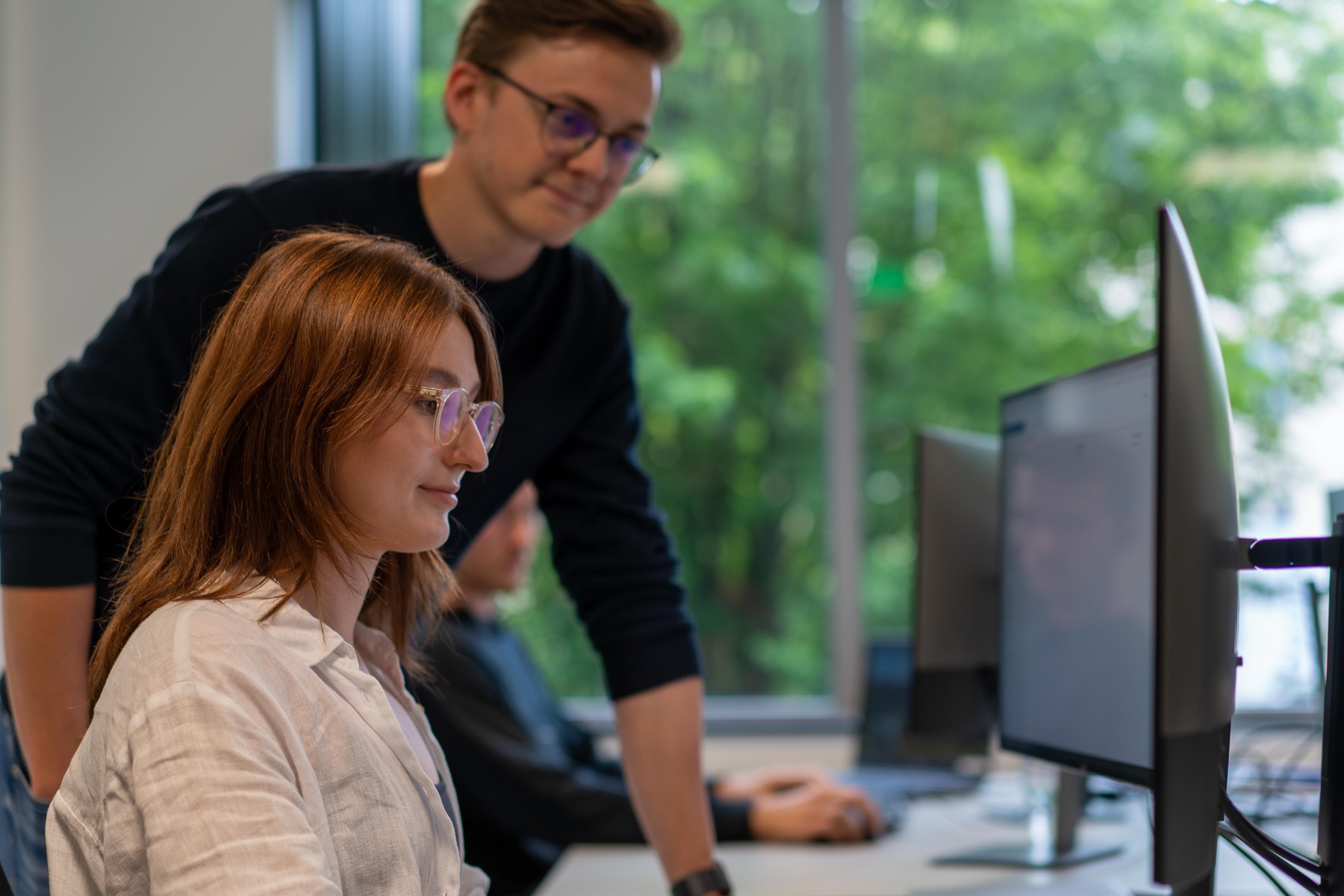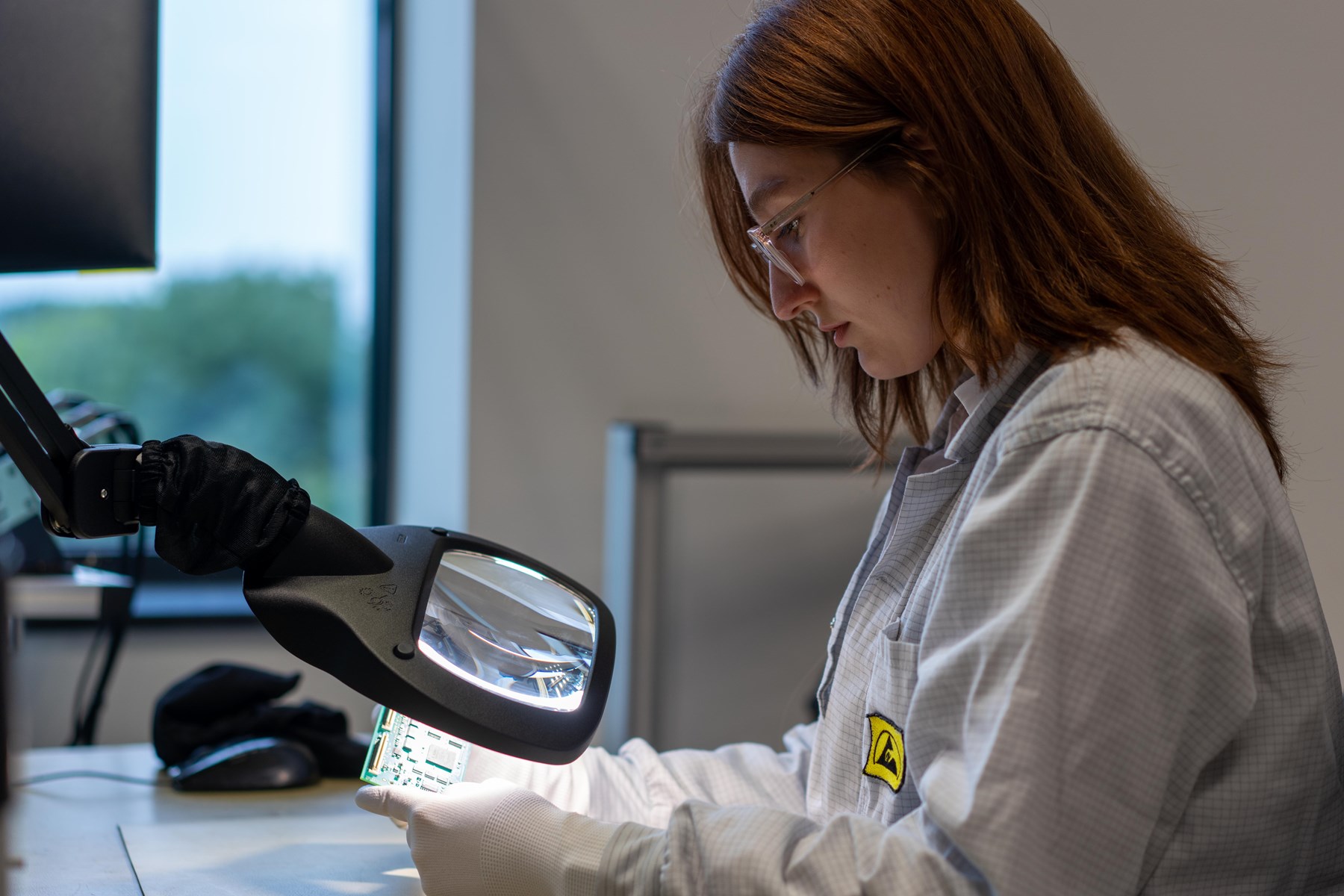 Application Software Engineer profile
BSc, BEng or MSc in Computer Science or related study

ASP.NET, .NET, C#, F#, SQL, TypeScript, HTML, LESS/CSS and WPF
Pros and cons
Freedom to follow your interests

Flexibility in working hours

Friendly working atmosphere
The Prodrive Technologies Mindset
Responsibility
You don't just go to work, you feel responsible for your project
Flexible
You decide when, where and how much you want to work
Manufacturing
You like to think about manufacturability when designing
Initiative
You don't sit and wait, you have a hands-on mentality
Have you got what it takes to become a Prodriver?
What we offer
Perfect environment for people willing to take full responsibility in a project
Unlimited growth opportunities and freedom in taking different roles in different projects
Young and dynamic culture
Unlimited personal budget for training courses, classes or studies
We are open 24/7 and provide lunch, dinner and a company gym
We keep management positions to a minimum, so there is virtually no hierarchy
Create your future with your own personal development plan
Tools and equipment such as an iPhone, and laptop
On campus sports facilities
Salary that grows with your performance
Opportunity to become a shareholder and entrepreneur in the company
Travel allowance based on the days you are actually at Prodrive
33 vacation days
Retirement plan
Distribution of profits
Application steps
We'll take a look at your application within 5 working days.
You will receive a link to Prodrive Technologies' online aptitude test to see if you're up for the challenge.
We will set you up for a personal interview to ask you difficult questions about yourself. Afterwards, others will ask you some more difficult questions about your expertise.
If we want to make you an offer and there's enough time left, we will discuss employment conditions directly after the interviews.
If you survived everything, only your signature stands between you and being a Prodriver.