Application Software Engineer
---
My current project, which started as my graduation project, is to create a program that generates certificates or passwords, which are programmed into products that are manufactured in our own factory.
While that might sound easy, it easily becomes complex when you factor in scalability, globalization, and security. Especially with security, you really can't afford to make any mistakes. Furthermore, demands from the factory change often, which makes every day unique.
I always start my day around 9 AM. After either logging in from home or arriving at the office, the first thing I do is get a coffee and review some code. Soon it's time for the daily stand-up with my co-workers, where we discuss who will be working on which item for the day.

After this stand-up, I usually grab another coffee and might discuss relevant issues and updates with our stakeholders. After that, I'll start either working on documentation or writing code. It won't be long until it's time to head to the company gym for my daily workouts.
When returning from the gym with some of my co-workers, it's time to grab some lunch. Our own catering provides delicious meals to keep all of us happy and healthy.

After lunch, I get back to work. Around 3 PM, I will have a break together with my coworkers where we talk about anything we want to discuss. After this break meeting, it's time to do some more code reviews and coding.

Before I know it, it's already time for dinner. The catering team always surprises me with what they put on the menu. After dinner, I might write or review some more code before it's already time to go home.
Engineering has as many social challenges as technical challenges.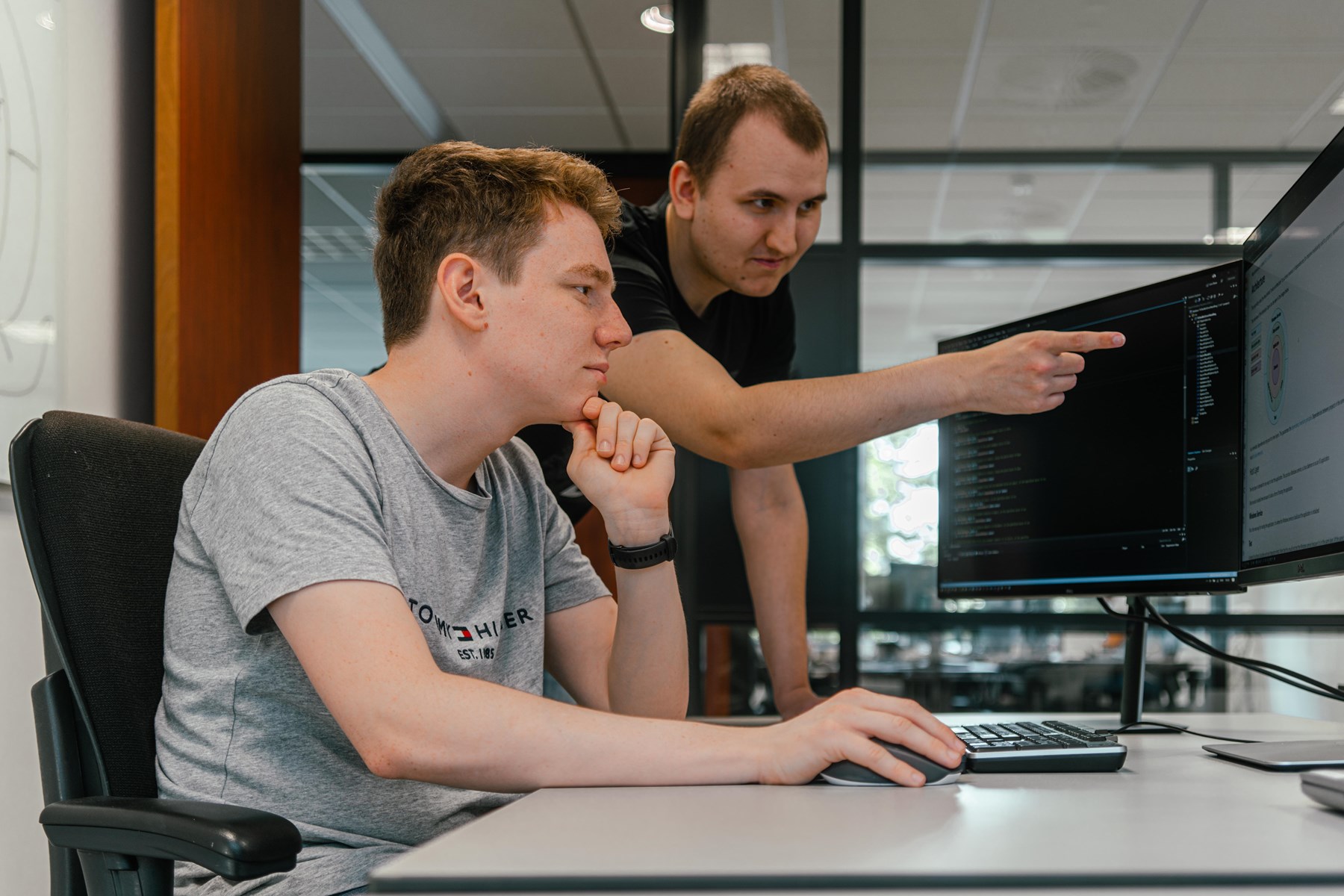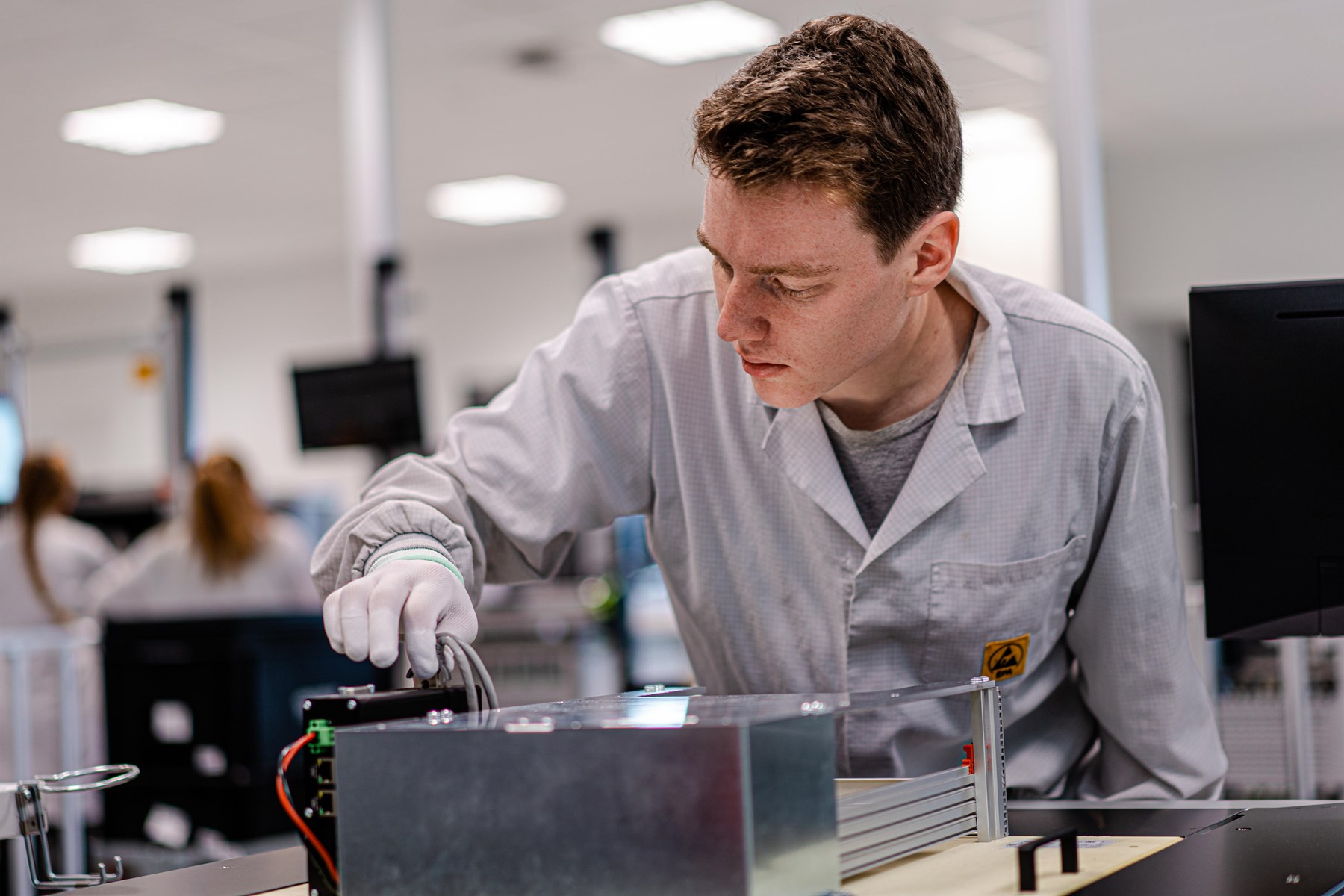 Application Software Engineer profile
BSc, BEng or MSc in Computer Science or related study

ASP.NET, .NET, C#, F#, SQL, TypeScript, HTML, LESS/CSS and WPF
Pros and cons
Challenging work environment

Company values emphasize on equality

Excellent secondary terms of employment
We do have to write documentation
The Prodrive Technologies Mindset
Responsibility
You don't just go to work, you feel responsible for your project
Flexible
You decide when, where and how much you want to work
Manufacturing
You like to think about manufacturability when designing
Initiative
You don't sit and wait, you have a hands-on mentality
Have you got what it takes to become a Prodriver?
What we offer
Perfect environment for people willing to take full responsibility in a project
Unlimited growth opportunities and freedom in taking different roles in different projects
Young and dynamic culture
Unlimited personal budget for training courses, classes or studies
We are open 24/7 and provide lunch, dinner and a company gym
We keep management positions to a minimum, so there is virtually no hierarchy
Create your future with your own personal development plan
Tools and equipment such as an iPhone, and laptop
The flexibility to work wherever and how much you want
Salary that grows with your performance
Opportunity to become a shareholder and entrepreneur in the company
Travel allowance based on the days you are actually at Prodrive
33 vacation days
Retirement plan
Distribution of profits
Application steps
We'll take a look at your application within 5 working days.
You will receive a link to Prodrive Technologies' online aptitude test to see if you're up for the challenge.
We will set you up for a personal interview to ask you difficult questions about yourself. Afterwards, others will ask you some more difficult questions about your expertise.
If we want to make you an offer and there's enough time left, we will discuss employment conditions directly after the interviews.
If you survived everything, only your signature stands between you and being a Prodriver.