Prodrive Technologies is renowned for its electronic manufacturing and development capabilities. But did you know that there is also an extensive Prodrive Technologies Motion & Mechatronics portfolio of products, from motion control solutions to sub-assemblies for integrated mechatronic systems?
Here are seven reasons why you should choose us as your motion and mechatronics partner.
1. Decades of experience – Prodrive Technologies is a leader in motion control and mechanics. We've been developing and manufacturing these solutions for our partners that operate in various industries for almost 30 years.
2. Competitive pricing – Our off-the-shelf Motion & Mechatronics products (drives, controllers, motors and actuators) enable businesses to access leading technologies at lower costs, thanks to our use of smart technologies.
3. A unique approach – To make sure we are in full control of quality and performance; we design and manufacture almost every motion and mechatronics component ourselves. With smart automated manufacturing and testing methods, we can offer high performance, improved reliability, and supply chain agility.
4. Customised solutions –To complement our off-the-shelf product range, we can also develop tailored solutions for different applications according to our partners' unique requirements. This includes integrated mechatronic systems and customized drives and motors.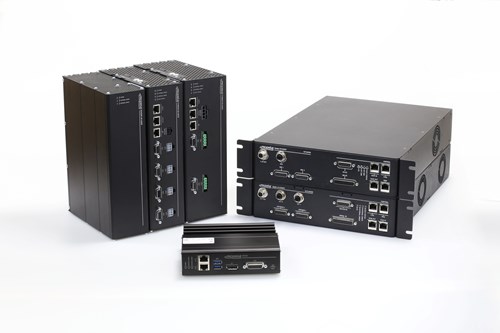 5. Available worldwide – We know our partners need reliable and fast supply, and excellent support from our team. We can bridge geographic and demographic borders and be close to our partners in every corner of the globe. Together with our headquarters and the biggest manufacturing facility that is in the Netherlands; our global manufacturing, sales, and support offices in the USA, Germany, Israel, China, and Japan deliver the same quality to businesses worldwide thanks to our global copy-exact process.
6. Genuine partnerships – The businesses that we work with – from semiconductor manufacturers to life sciences and technology companies – see us as a partner. That's because we understand their growth ambitions and needs, and we support them to reach their goals by delivering the smart and authentic solutions that are at the core of their systems and processes.
7. Our people – Prodrive Technologies has innovation at the heart of its culture. We are proud of our team of engineering, manufacturing, and development experts who are world-class innovators, with diverse skill sets that enable us to deliver high-quality motion and mechatronics products. They are also always open to new challenges, to grow together with our partners in close collaboration.
To learn more about our full range of Prodrive Technologies Motion & Mechatronics solutions and how our team can help you, feel free to contact us.