---
Every day at Prodrive Technologies I try to make other people's lives a bit easier. As a data engineer, I am delivering insight into processes that other people are working with and care about.
This means that I am working closely together with many people in the company: quality engineers, developers and engineers working in the manufacturing process. I try to understand how they work and what they need to find insights which are beneficial to them.
Finding insights requires creative thinking and problem-solving. Both these traits are highly encouraged within Prodrive Technologies. Although I only work part-time, I am fully responsible for my projects and I have complete freedom in my approach of a project, how I work and when I work.
My team consists of people with different backgrounds, ranging from Econometrics to Software science and from Physics to Electrical engineering. While we all are working on our own project, there is always someone who can help me by looking at my project from their perspective.
I want to be fully responsible for my work, this drives me to work hard and achieve success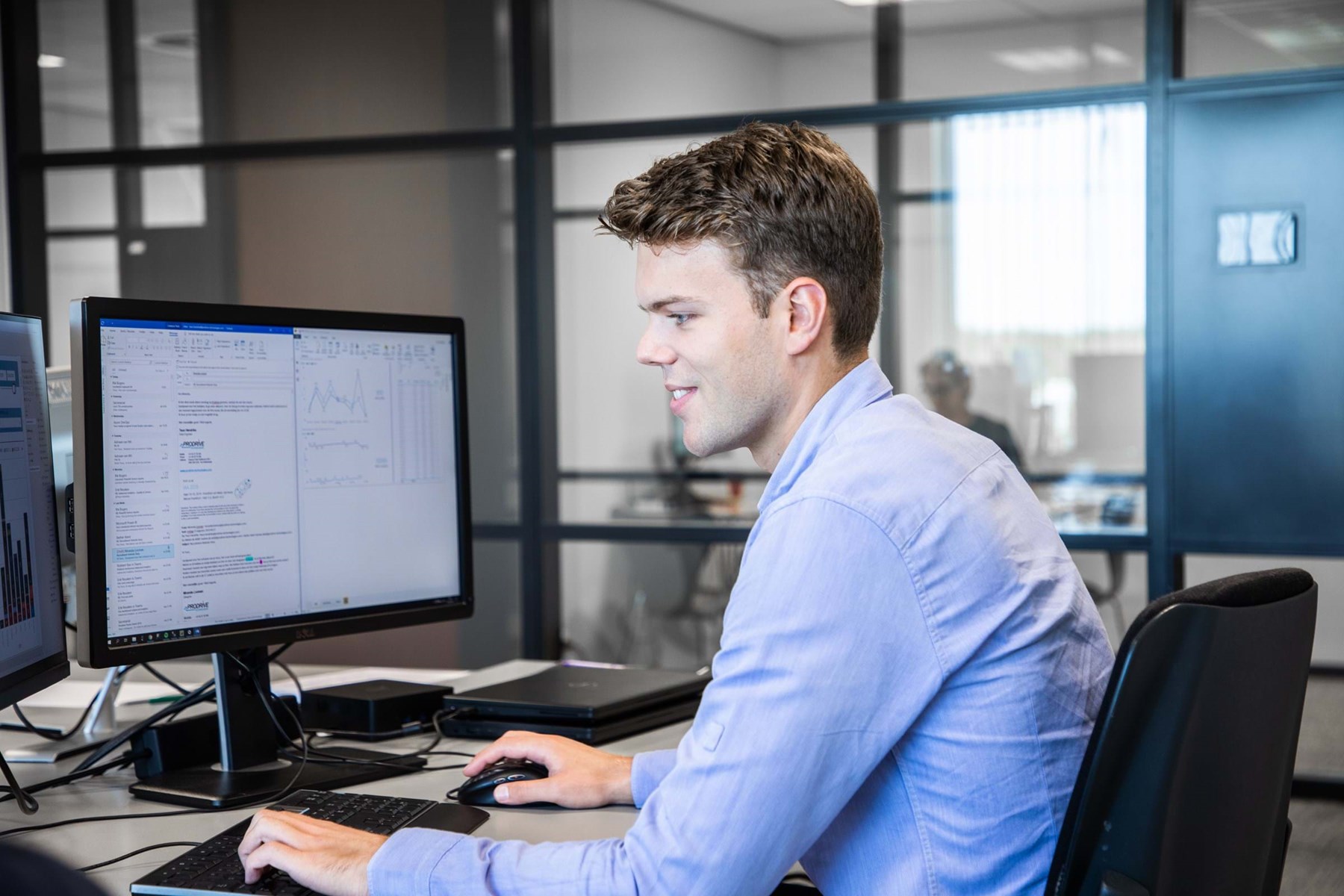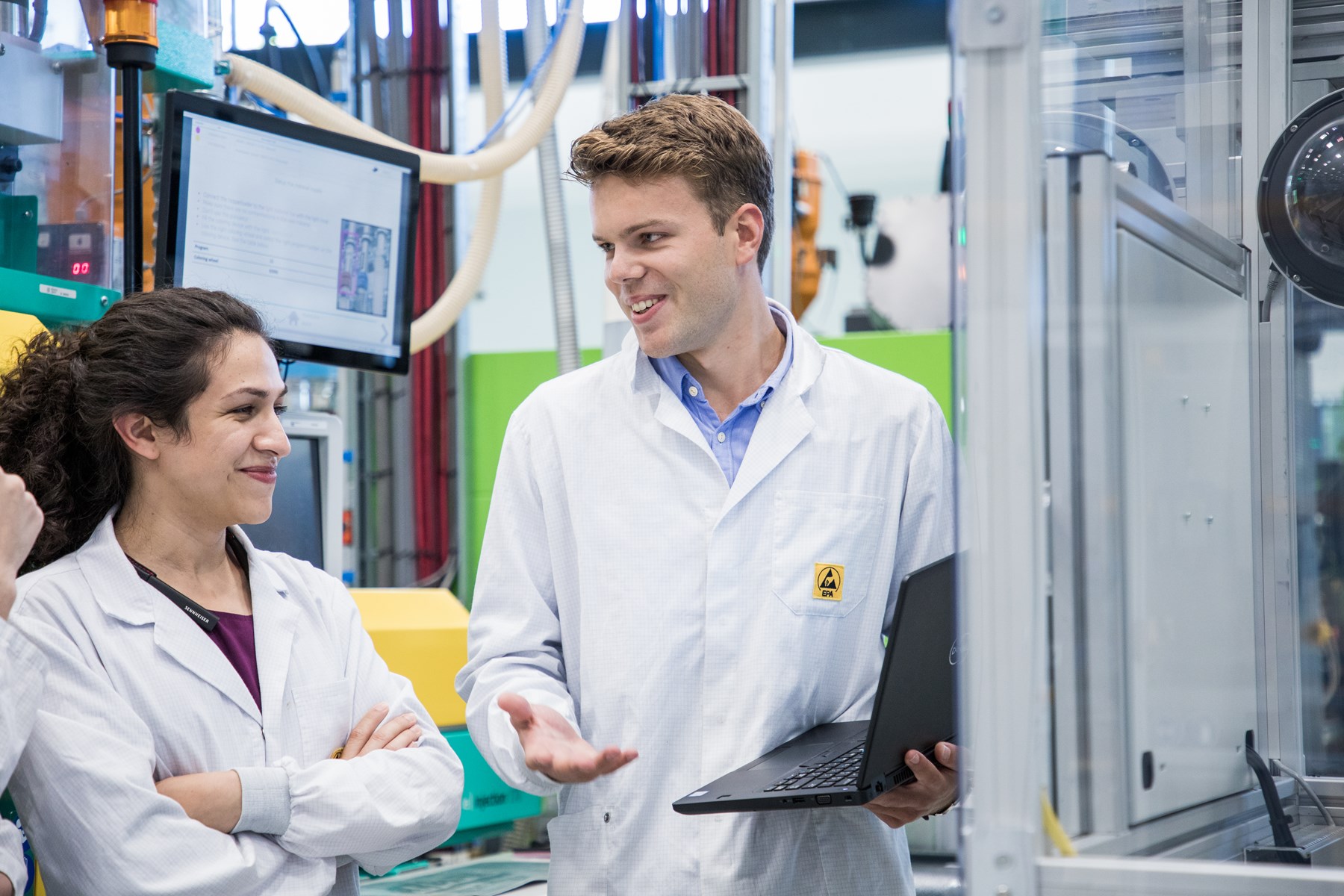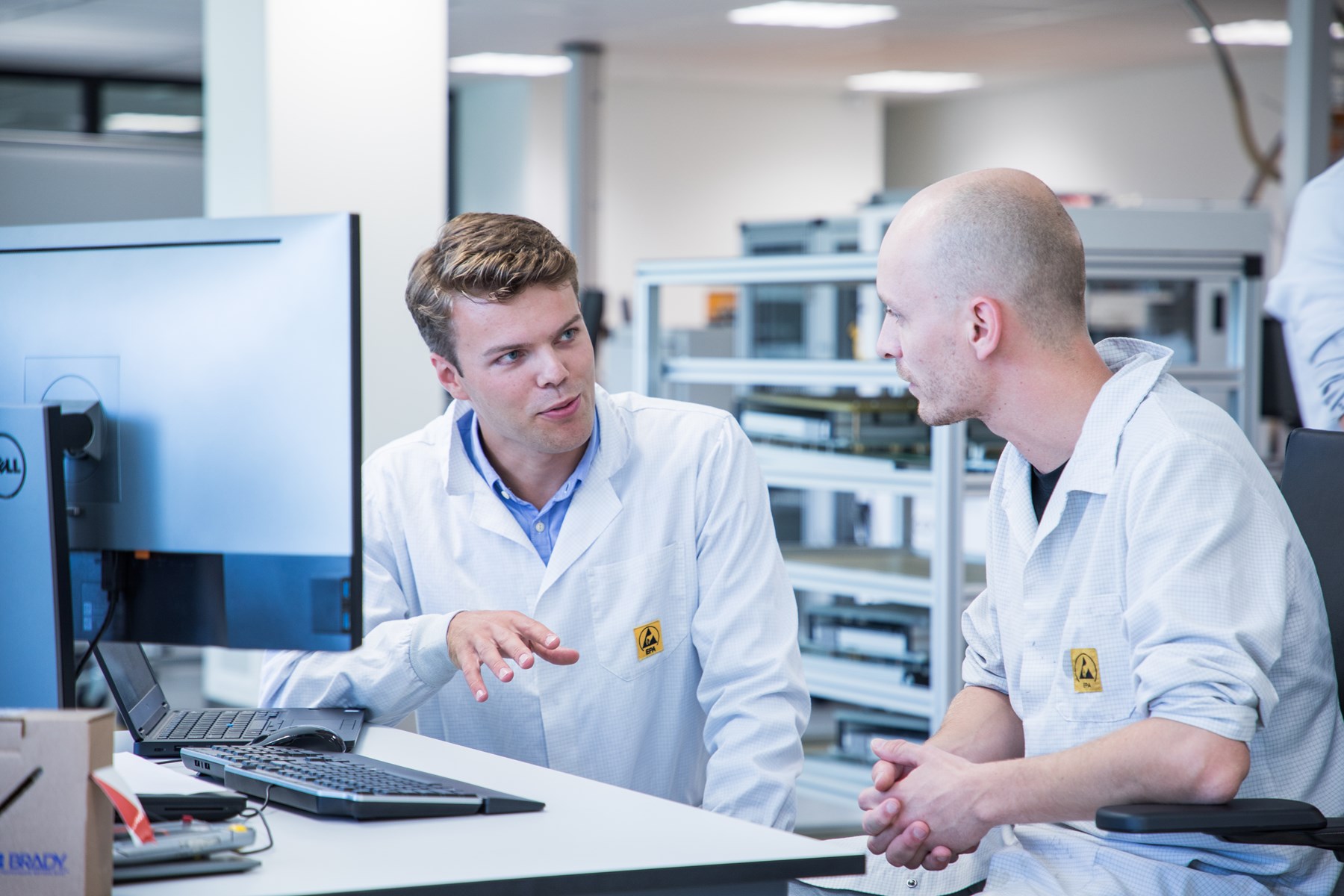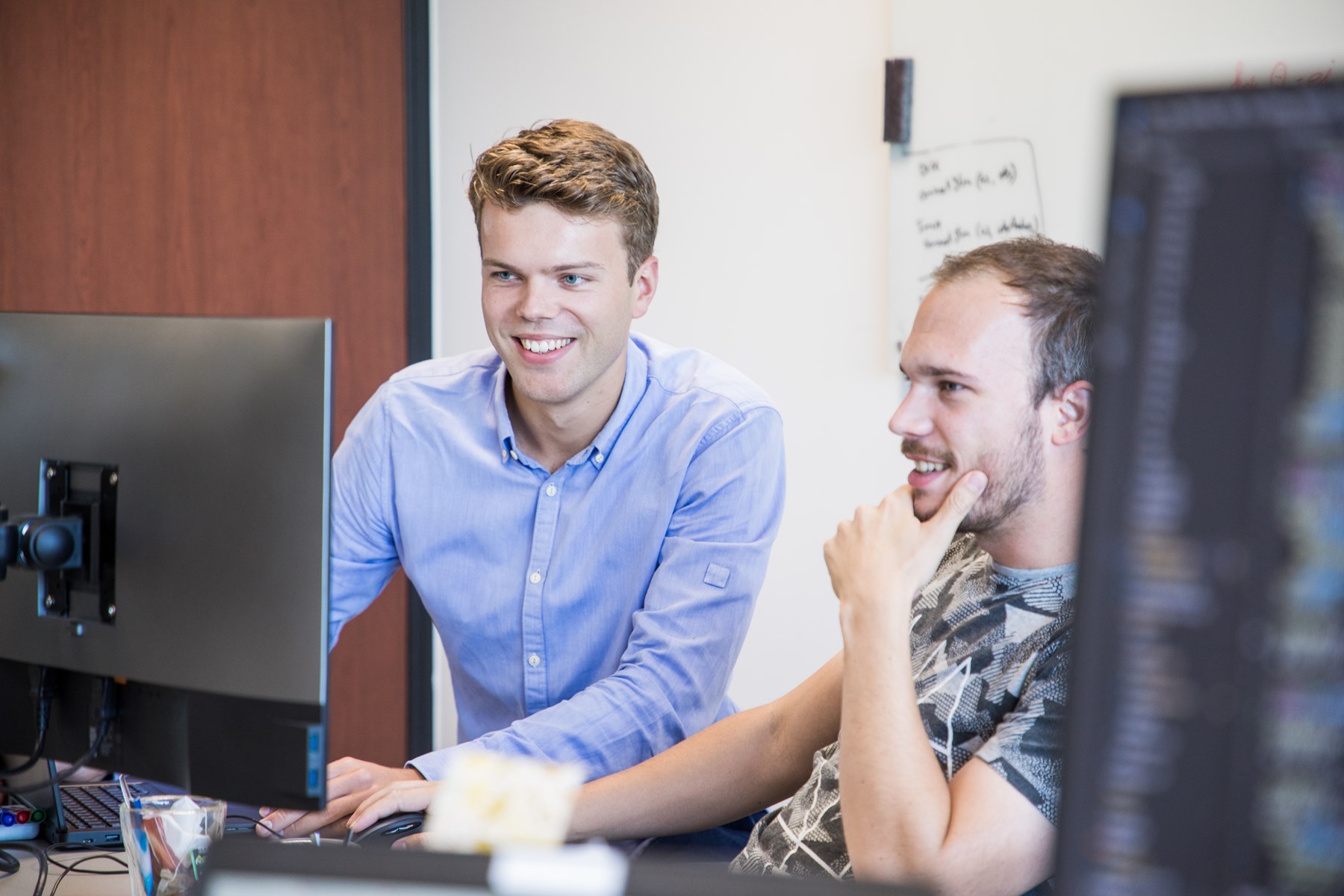 Data Engineer profile
BSc, BEng, MSc or PhD in Data Science, in Engineering or any quantitative or engineering field (econometrics, computer science, etc.)

Preferred: programming skills (either school, professional, or hobby projects. Show us!)

Eager to learn about the manufacturing processes and systems

Entrepreneurial spirit and drive to succeed

Competitive attitude and the need to constantly keep improving yourself

Strong communication skills
Pros and cons
Receiving freedom and responsibility from day one

Working together with many different people

Having the opportunity to develop new skills within Prodrive Technologies
Having too many interesting colleagues to be able to talk with all of them
The Prodrive Technologies Mindset
Responsibility
You don't just go to work, you feel responsible for your project
Flexible
You decide when, where and how much you want to work
Manufacturing
You like to think about manufacturability when designing
Initiative
You don't sit and wait, you have a hands-on mentality
Have you got what it takes to become a Prodriver?
What we offer
Perfect environment for people willing to take full responsibility in a project
Unlimited growth opportunities and freedom in taking different roles in different projects
Young and dynamic culture
Unlimited personal budget for training courses, classes or studies
We are open 24/7 and provide lunch, dinner and a company gym
We keep management positions to a minimum, so there is virtually no hierarchy
Create your future with your own personal development plan
Tools and equipment such as an iPhone, and laptop
On campus sports facilities
Salary that grows with your performance
Opportunity to become a shareholder and entrepreneur in the company
Travel allowance based on the days you are actually at Prodrive
33 vacation days
Retirement plan
Distribution of profits
Application steps
We'll take a look at your application within 5 working days.
You will receive a link to Prodrive Technologies' online aptitude test to see if you're up for the challenge.
We will set you up for a personal interview to ask you difficult questions about yourself. Afterwards, others will ask you some more difficult questions about your expertise.
If we want to make you an offer and there's enough time left, we will discuss employment conditions directly after the interviews.
If you survived everything, only your signature stands between you and being a Prodriver.