5 essential technologies for HVAC OEMs

For HVAC OEMs, selecting the right products to integrate into their HVAC equipment is essential to ensure the right balance between cost, reliability, and overall design quality. However, as buildings and workplace legislations evolve, technologies develop and behaviors change, how can OEMs adapt in the right way?
HVAC for wellbeing and comfort
With strict building control performance standards in many countries and an increasing focus on indoor air quality, building developers and facilities managers are implementing HVAC systems that are focused on the building's occupants. The need for good ventilation especially has been highlighted by the COVID pandemic over the last few years.
As a response, facility managers have moved to ventilate more and install thicker filters, which means HVAC systems often have to work longer and harder.
The drive for energy efficiency
Meanwhile, HVAC systems need to do more with less energy. Striking the balance between more ventilation and energy costs can be difficult so advanced methods of achieving the best of both worlds need to be implemented.
Demand-controlled ventilation, for example, has proven to be one of the most effective methods of ensuring air quality remains high whilst providing a significant reduction in energy consumption.
Other methods include using sensors to bypass the HVAC filters when air quality is good, reducing the load on fans, and reducing energy consumption. Monitoring HVAC filters are also crucial, ensuring they are replaced before they are completely blocked and cause undue strain on the fan.
Technologies to support HVAC
for HVAC applications have needed to become more energy efficient, smarter, and help OEMs adapt to change.

Prodrive Technologies' proven systems and products have the ability to simultaneously optimize design, drive down cost, increase energy efficiency, lifespan and reliability and improve ease of installation. Here are some: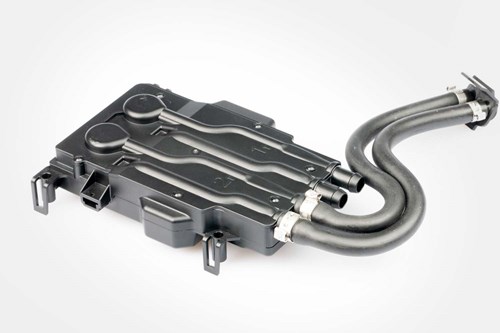 1. The dual channel PM2.5 sensor measures fine particle concentrations for an effective air quality improvement strategy. Air pollution is a serious threat to human health. PM2.5, also known as fine particles, can cause various health issues and is known to decrease life expectancy. The PM2.5 concentration in the air is, therefore, an important indicator of air quality, and measuring fine particles provides insight to improve air quality. The dual-channel PM2.5 sensor's precise measurements allow a real-time comparison of the level of fine particles in the exterior and interior air. This information is used to implement a strategy to control the HVAC system and improve the air quality inside a building. The performance of the air filtering system, as well as the interior and exterior air quality, can be shown on a display.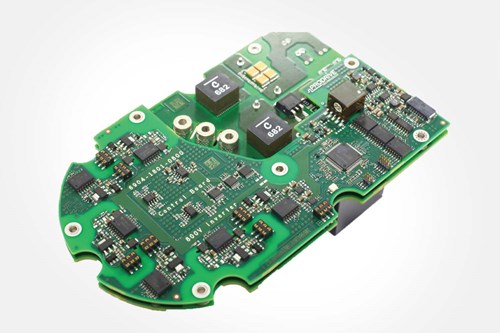 2. Efficiency is a key factor in reducing energy usage and Variable Frequency Drives (VFDs) play an important role. VFDs control the speed of the fan according to the users' input to optimize power efficiency. Prodrive's VFDs are embedded with active power factor correction technology, reducing the strain on the electrical infrastructure while simultaneously providing stable performance, independent of grid voltage fluctuations. The VFDs feature a compact and fanless design that can be tailored to your application.

3. The PLCs or embedded controllers are critical parts of HVAC equipment or systems. They control the automation of the equipment or the whole system. Prodrive offers a range of PLCs and embedded controllers that offer scalable computing and processing through a variety of communication protocols. Our software base ensures reliable interface drivers and security features, and our ARM-based System on Module (SoM) technology is integrated into a wide range of standard available interfaces and tailored enclosures to fit your application.

4. Our human-machine interface (HMI) solutions integrate state-of-the-art embedded control technology and there is a wide range of standard interfaces available for selection. Options include wireless communication interfaces, user authentication features (RFID / NFC), and a display suitable for the required form factor, resolution, and information detail. Prodrive Technologies' HMIs can be integrated into the HVAC equipment or installed in rooms as multi-functional building automation control interfaces.

5. In order to collect data and achieve predictive maintenance and performance optimization, more and more HVAC systems are being equipped with remote connectivity devices. However, internet access is not always available at installation locations such as rooftops or the outside of buildings. Prodrive offers flexible Telematics Gateway solutions that support 3G/4G LTE for remote connectivity and WiFi or Bluetooth for local connectivity.


25 years of experience, combined with in-house design and manufacturing, enables Prodrive Technologies to supply high-quality, reliable, and cost-effective technologies suitable for any application within limited development timeframes.
If you are looking to improve your HVAC design, please complete the form below.