Electrification & Connection in Off-Highway Vehicles

What is telematics?
The term telematics combines telecommunication, sensors, location based data, wireless communication, controllers, and IT. Telematics allows fleet managers to receive feedback on the operation and location of vehicles throughout the course of their lifetime.  
Job sites that are connected through telematics may also improve safety by limiting or removing unsafe situations, thereby reducing the cost of material, labor, machine hours, fuel, maintenance and repair.
Telematics in heavy equipment is nothing new, with early initiatives already emerging in the late 1990s. Today, the biggest equipment manufacturers have all introduced some form of telematics offering for customers, often through collaborative efforts involving third-party technology partners, like Prodrive Technologies.
As one of the most reliable, productive, and innovative technology producers on a global scale, Prodrive Technologies develops and manufactures reliable and innovative controls and connectivity solutions tailored to each customer.
Benefits of a connected fleet
For original equipment manufacturers (OEMs) the ability to monitor how machinery is being used out in the field by its customers is priceless. The data acquired can be used to enhance the design of machinery and vehicles in order to improve efficiency, productivity, and safety while minimizing downtime.
Telematics and connectivity in off-highway fleets also helps fleet managers to monitor their equipment even in remote areas. Even the most basic telematics solution is capable of providing fleet location information and whether a unit is running or not.
Not only this, but more advanced telematics systems can determine whether equipment is performing optimally, whether or not it is being driven efficiently, as well as the wear and tear on specific components, allowing for scheduled maintenance and reducing unforeseen breakdowns.
Thanks to this real time location tracking, another function of telematics that can prove useful is geofencing. Geofencing gives fleet managers the ability to put a virtual stake in the ground that prevents equipment from leaving or entering a defined area. In doing this, geofencing has the ability to improve safety on construction sites, in warehouses and on farms, golf courses, amongst other sites.
Prodrive Technologies offers cost-effective telematics solutions, which play a key role in making machine data accessible remotely and in real-time.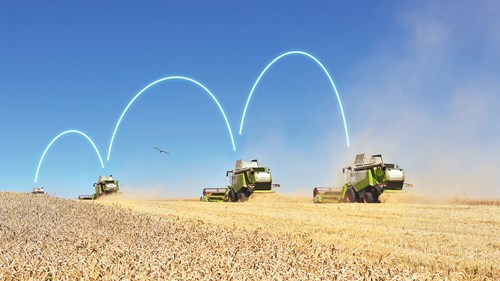 Electrification of off-highway vehicles
With the developed world moving towards carbon neutrality, the electrification of passenger cars, buses and trucks is well underway. Electric alternatives accounted for 9% of all passenger car sales in 2021 and first quarter sales in 2022 were up a further 75%.
However, as emissions from on-road vehicles fall, the next sector to come under scrutiny is off-highway vehicles, equipment and machinery used in construction, mining, agriculture, and ports. Additionally, recreational off-highway vehicles (ROV), such as ATVs and golf carts, have already started moving towards electrification in recent years. Electrification of these vehicles will not only reduce their carbon footprint but could also lead to other benefits such as savings in fuel and maintenance, leading to a lower total cost of ownership.
Prodrive Technologies' cost-attractive and scalable DC/DC converters has a robust design suitable for off-highway solutions. Bi-directional air-cooled low voltage DC/DC converter (LV/LV) can deliver the required power between 1 up to 3 kW to your 12V, 24V, 48V or even 56V electrical systems.
Automation of off-highway vehicles
It is estimated that autonomous off-highway equipment will hit the market even before self-driving cars do. The ability to handle extreme loads, continuously operate 24/7, and improved safety on job sites are the core benefits driving the development of autonomous off-highway vehicles.
Controls and connectivity solutions will play a crucial role in bringing autonomous off-highway equipment to market and Prodrive Technologies has the ability to develop semi-customized, cost-effective controls and connectivity solutions for the autonomous off-highway market.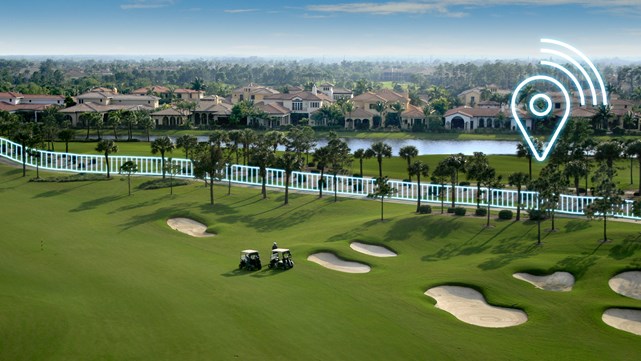 Telematics and connectivity from Prodrive Technologies
Prodrive Technologies offers a cost-effective telematics solution that allows vehicle data to be accessed remotely and in real time by uploading it to a cloud server via 4G or, in the near future, 5G. Our semi-customized solution utilizes existing technology building blocks and is ready for integration into commonly used protocols, such as CAN, LIN, ethernet or automotive ethernet protocols.
We offer configurable building block & customized solutions that fit our customers' applications and requirements, providing a cost-effective product with a shorter time-to-market. Scalable control and computing power are available in a ruggedized design for harsh applications while easy integration, a high level of security and worldwide coverage all means that Prodrive has a telematics solution to fit your needs.
Are you looking for a bespoke controls and connectivity solution or simply want to know more about Prodrive Technologies' 30 years of experience in electronics solution development? Please contact us to acquire more information.