5 essential technologies for transport HVAC

For HVAC OEMs, selecting the right products to integrate into their HVAC equipment is essential to ensure the right balance between cost, reliability, and energy efficiency. However, an ever-changing landscape has seen refrigerants changing, the bar for food quality and other products raised, the need for good ventilation highlighted by the COVID pandemic, and energy efficiency brought into stark relief by the current energy crisis.
With all of this in mind, how can OEMs adapt in the right way?
Transport HVAC
Whether you're trying to keep passengers and drivers comfortable or ensure goods in a reefer or refrigerated trailer reach their destination unspoiled, Prodrive Technologies develops controls & sensing technology and solutions for HVAC equipment used in a variety of different transport applications.
Systems need to be compact and robust for all different types of environments. They must withstand shock, vibration, and a range of operating temperatures from cold winters to hot summers. And today, HVAC systems need to do more with less energy.
Technologies to support HVAC OEMs

Prodrive Technologies' proven systems and products have the ability to simultaneously optimize design, drive down cost, increase energy efficiency, lifespan and reliability and improve ease of installation. Some examples include: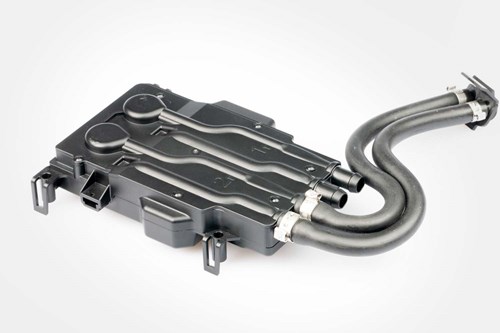 1. Prodrive Technologies' dual-channel PM2.5 Air Quality Sensor can measure fine particles inside and outside a vehicle or container simultaneously. These measurements can then be used to implement a strategy to control the HVAC system in the vehicle. Air pollution is a serious threat to human health. PM2.5, also known as fine particles, can cause various health issues and is known to decrease life expectancy. The PM2.5 concentration in the air is, therefore, an important indicator of air quality. The dual-channel PM2.5 sensor provides precise measurements, allowing a real-time comparison of the level of fine particles in the ambient air and in the cabin. The PM2.5 sensor consists of a smart air intake system, controlled air flows in two channels, and contamination protection to ensure a long lifetime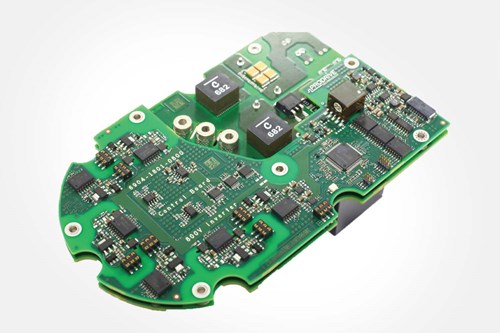 2. Efficiency is a key factor in reducing energy usage and Variable Frequency Drives (VFDs) play an important role. VFDs control the speed of the fan according to the users' input to optimize power efficiency. Prodrive's VFDs are embedded with active power factor correction technology, reducing the strain on the electrical infrastructure while simultaneously providing stable performance, independent of grid voltage fluctuations. The VFDs feature a compact and fanless design that can be tailored to your application.
Additionally, Prodrive provides the VFDs with AC or DC inputs and, optionally, with integrated DC/DC boost converters allowing a standard compressor to be directly driven from a low voltage (12V/24V/48V) power system.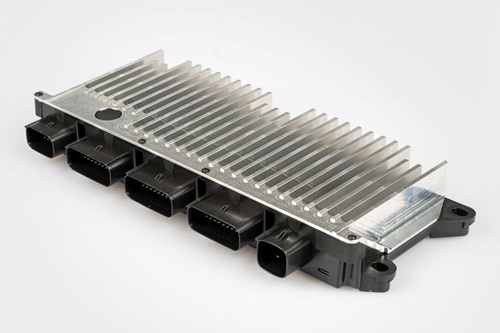 3. The PLCs or embedded controllers are critical parts of HVAC equipment or systems. They control the automation of the equipment or the whole system. Prodrive offers a range of software base that ensures reliable interface drivers and security features, and our ARM-based System on Module (SoM) technology is integrated into a wide range of standard available interfaces and tailored ruggedized enclosure for automotive applications.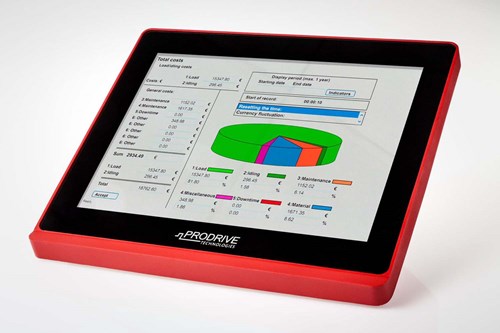 4. Our human-machine interface (HMI) solutions integrate state-of-the-art embedded control technology and there is a wide range of standard interfaces available for selection. Options include wireless communication interfaces and user authentication features (RFID / NFC). Displays suitable for the required form factor, resolution, and information detail are also available, like high-end HMIs in the driver's cab or small, high-IP rating display solutions with an embedded controller installed on the HVAC units in the back of trailers.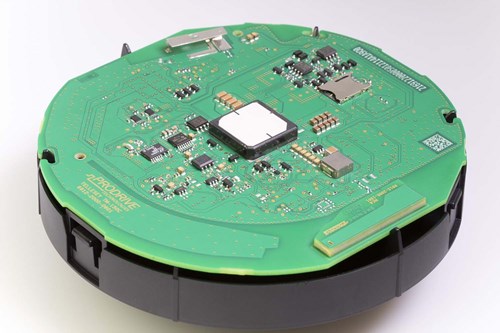 5. In order to collect data and achieve predictive maintenance and performance optimization, more operations are choosing to add remote connectivity devices into their vehicles or mobile assets. However, these devices also need to meet automotive standards while optimizing costs. Prodrive offers automotive-grade flexible Telematics Gateway solutions that support 3G/4G LTE for remote connectivity and WiFi or Bluetooth for local connectivity, which can be customized according to customer specifications, reducing cost.
25 years of experience, combined with in-house design and manufacturing, enables Prodrive Technologies to supply high-quality, reliable, and cost-effective technologies suitable for any application within limited development timeframes.
If you are looking to improve your HVAC design, complete the form below.